I filter bags they are used in various sectors such as food (for the filtration of water, beverages, wine, beer and vegetable oils), water treatment for industrial and drinking use, chemical, petrochemical, goldsmith and galvanic industries.
Bag filters are made with both heat-sealed and stitched finishes.
The rings of the bag filters, depending on the use, can be made of either plastic or metal.
Why are these bags used?
The heat-sealed and sewn filter bags represent the most suitable solution for a quick and effective treatment of these liquids, even with a high degree of viscosity and impurities, in industrial processes.
The filter bags (socks, sleeves) are produced in various formats and sizes and have sealing rings in the open part equipped with handles to facilitate the extraction of the baskets from the containers.
How are the bags made?
They can be made with seams or heat-sealed, in the materials: polypropylene felt, polyester felt or monofilament nylon in various densities (degree of filtration / micronage) and with sealing rings in different materials (galvanized steel, stainless steel, polypropylene) depending on of the sector of use. The use of filter bags determines the capacity and quality of the filtering system. They are built in different diameters and lengths. Filter bags are mainly used inside special containers made of stainless steel with standard dimensions. The containers can be made both single-bag and multi-bag with various types of connections (GAS, BSP, UNI or DIN).

(ALLIED compatible: P, PE, NMO, WE, N, XF, PEMO, PEMU, PMO, PX, PEX, MBP, ECTFE, SR, SSR, SB, PPR, WR, H, PR, TC, NR, WH, WHS, WLS, 200-PE-1-SR, 100-PE-1-SR, 200PE1SR, 100PE1SR)
(compatible with BEA FILTERS: BEAFELT PO, BEAFELT PE, BEAFINE PEMF, BEAFINE POMF, PE-200-P-1-SSS, PE-100-P-1-SSS, PE, PO, G, P, S, S-SS , POL, PEL, WE, PE200P1SSS, PE100P1SSS)
(compatible GV FILTERS: BPE, BPP, BN, BNFT, BPTFE, BNMO, B-PE-40-NM-200-GS, B-PE-40-NM-100-GS, PE, PP, N, NFT, PTFE , NMO, NM, EL, OA, GS, PP, PPL, SP, BPE40NM200GS, BPE40NM100GS)
(SIEBEC compatible: QPT, QPT, 20-PO-50-EFS, PO, EFS, QPT-20-PO-100-EFS, QPT-20-MN-250-EFS, MN, QPT-20-MN-400- EFS, QTN-PP-AZ-05-40-XX, QTN, PP, AZ, X, X, SI00000-QF, QPT-10-PE-200-EFSE, QPT, EFFSE, PE, QUALIPOCHE F, QUALIPOCHE M)
(compatible with EATON: SENTINEL PO, SENTINEL PE, SENTINEL NMO, ABP, ACCUGAF, CLEARGAF, HAYFLOW, LOFCLEAR, MAX-LOAD, MULTIFILAMENT, UNIBAG, ABSORPTION INSERT, BANDSEAL, DURAFAG, HAYFLOW Q, LOFCLEAR AUTOMOTIVE, MAX-LOAD, MAX-LOAD PROGAF, SNAP-RING, NMO, PE, PO, PTMO, PVMO, NY, HT, PE-200-P-01-A, PE-100-P-01-A, PROGAF, DURAFAG, SENTINEL, SNAP-RING, PE200P01A, PE100P01A)
(MINIPORE compatible: LFB, PP, PTFE, PE, SS, ZS, PR)
(SUN-CENTRAL compatible: PPSG, PPE, PPX, APM, PXP, PP, PPAB, OAP, PHD, PEE, PEX, EXP, PE, EHD, SEM, NLM, NMX, NMB, PEM, EMX, PPM, PMX, ACBX)
(compatible ASCO FILTERS: PONG, PENG, PE, PEF, N, HT, T FE, PO, PE, PENG-200-P-1-SS, PENG-100-P1-SS, NMO, PO, PE, PEX, POMF, W, PEMO, PMO, PEM, POEX, PEEX, PEXLF, OA, OAXL, POMF, PENG200P1SS, PENG100P1SS)
(compatible with FSI FILTERS: BPONG, BPENG, BNMO, BPOEX, BPEEX, BPEM, BPMO, P, PE, C, N, S, SSS, CO, COP)
(3M compatible: 3M NB, 3M 100, PP, NYS, DUOFLOW, NB, NB-200-EES-1, NB-100-EES-1, NB, PPS, EES, C, NYS, NB200EES1, NB100EES1)
(compatible CORDENONS GROUP: BAG, SAC, SAX)
(FLUXA / ENVIROGEN compatible: G, P, PE, N, W, NX, T, NM, PRM, PEM, PEMU, OA, PXLH, PEXLH, PMF, PEMF, PMFA, G-1-PE-200-S, G-1-PE-100-S, G1PE200S, G1PE100S)
(EVERBLUE compatible: SW7NY75, SW7PP75, SI6PP75, SI7PP75)
(VEFIM compatible: SAFW)
(POIRINO compatible)
(EXTRIS compatible)
(SEFAR compatible)
(compatible TESTORI)
(compatible DANCERS)
(EUROKEM compatible)
(BETA FILTRATION compatible: BFPONG, BFPENG, BFNMO, BFPOEX, BFPEEX, BFPEM, BFPMO, BFP, BFPE, BFC, BFN, BFS, BFSSS, BFCO, BFCOP, BF-1-PENG-200-SSS, BF-1-PENG -100-SSS, BF-M, NMO, PEM, PMO, ERP, ERS, P, PE, X01, S, SSS, RP, PENG, PONF, BF-F, POES, PEEX, BF1PENG200SSS, BF1PENG100SSS)
(FLOWISE compatible: SNAP RING, SENTINEL, DURAGAF, MAX LOAD, MAX LOAD CORELESS, HAYFLOW, CLEARGAF, LOFCLEAR, ACCUGAF, PROGRAF, BANDSEAL, SR-PE-200-CSC-1, SR-PE-100-CSC-1, PO, PE, NY, HT, PT, W, NMO, PMO, PEMO, PTMO, PEMU, NOMEX, PTFE, SRPE200CSC1, SRPE100CSC1)
(compatible GV FILTERS: BPE, BPP, BN, BNFT, BPTFE, BNMO, NM, EL, OA, GS, PP, SP)
(FINDEX compatible: SF-PP, SF-PES, SF-NYM, SF-PES-200-01-X, SF-PES-200-100-01-X, PP, PES, PPM, PESM, NYM, PK, A, B, C, X, Y, SFPES20001X, SFPES20010001X)
(compatible with MAHLE / FILTRATION GROUP: AMAFLOW AP, AMAFLOW SP, AMAFLOW N, AMAFLOW TF, AMAFLOW RT, AMAFLOW NOMEX, NMO, PEMO, POMO, T, PEMO-200-P-1-SS, PEMO-100-P-1 -SS, S, SS, PO, P, T, N, DS, HS, BT, PEMO200P1SS, PEMO100P1SS)
(CLEVER FILTER compatible: PPSG-050-WS-PLK2-HT, PPSG-100-WS-PLK2-HT, NMB-250-SE-ELK2, NMB-400-SE-ELK2, PESG, PPSG, NMB, NLM, SS , ELK, ST, PESG-200-WS-SS1, PESG-100-WS-SS1, PESG200WSSS1, PESG100WSSS1)
Technical data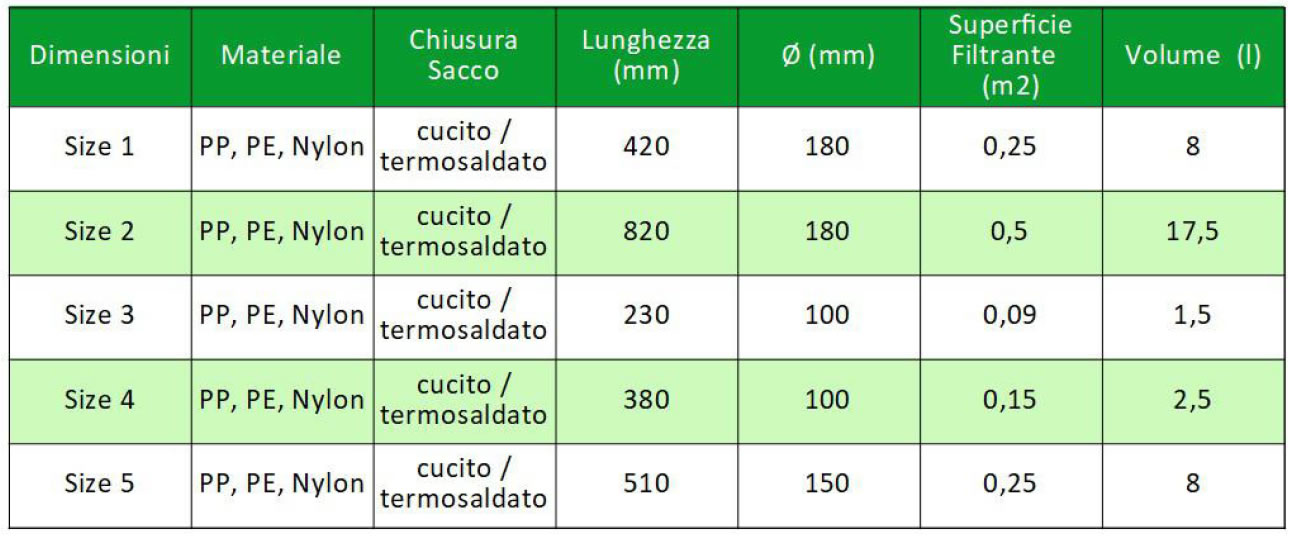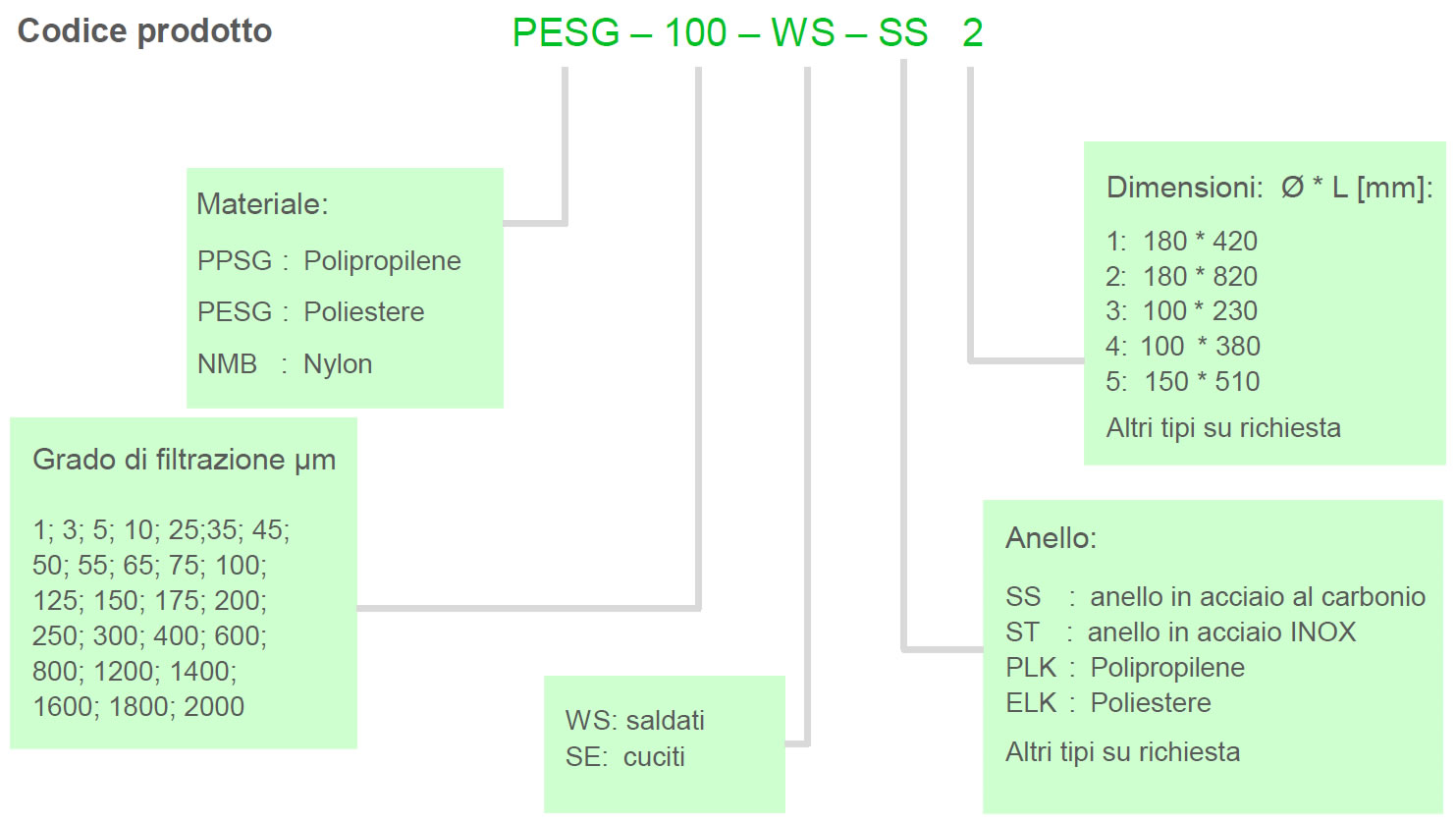 Request more information now